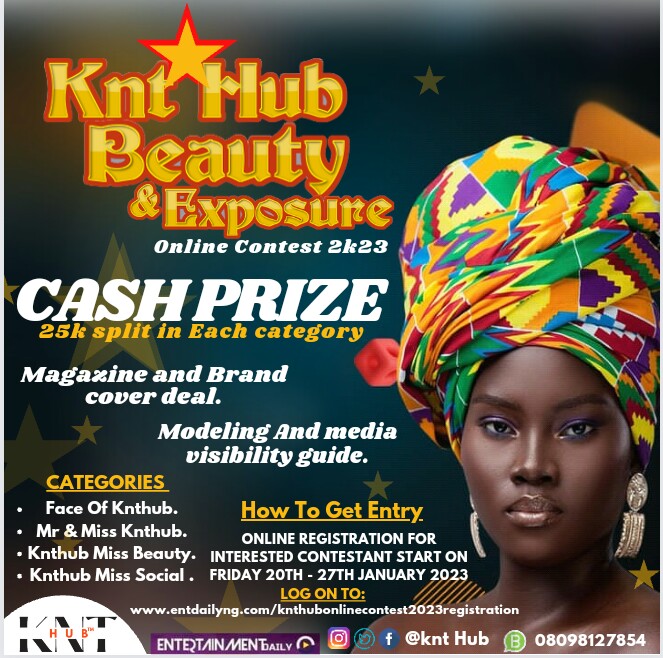 KNT HUB BEAUTY AND EXPOSURE CONTEST 2023 Is a Social media Reality Beauty and Exposure Contest, Which is set to explore Contestant social possibilities as well as Enhance Thier Media visibility.
The Online Contest which is to run for 7Days is to kick start 1st – 7th February 2023, Few days after the closure of online Registration.
Knt Hub Beauty and Exposure Contest is set with various task to be carryout by the contestants in various categories to test their social exposure among other life experience, Contest with overall Best presentation In all the given tasks in various categories will take the score lead by 65% while online voting take the remaining 35%.
Registered contestant with age 18+ will be considered for the Auditions and possible nominations into the online contest.
All Contestant most read and accept our terms and conditions for the online contest on registration submission.
VOTE FOR YOUR FAVORITE CONTESTANT BASE ON CATEGORY OF THEIR INTEREST
VOTING IS OVER AND RESULTS IS UNDER PROCESSING..
Stay tune to Knthub Facebook group for winners to be announced soon!
THANK YOU