A Top Notch Nigerian Disc junky popularly known as 'DJ EAZZY TUNE' Released the selection of kizz Daniel's All time Best songs which he tittle 'Best Of Kizz Daniel' out and trending in all music platform!
In adding DJ Eazzy Tune is the official DJ for Entertainment daily.
CHECK OUT TRACKS LIST AND ALSO DOWNLOAD AND ENJOY THE MIXTAPE BELOW!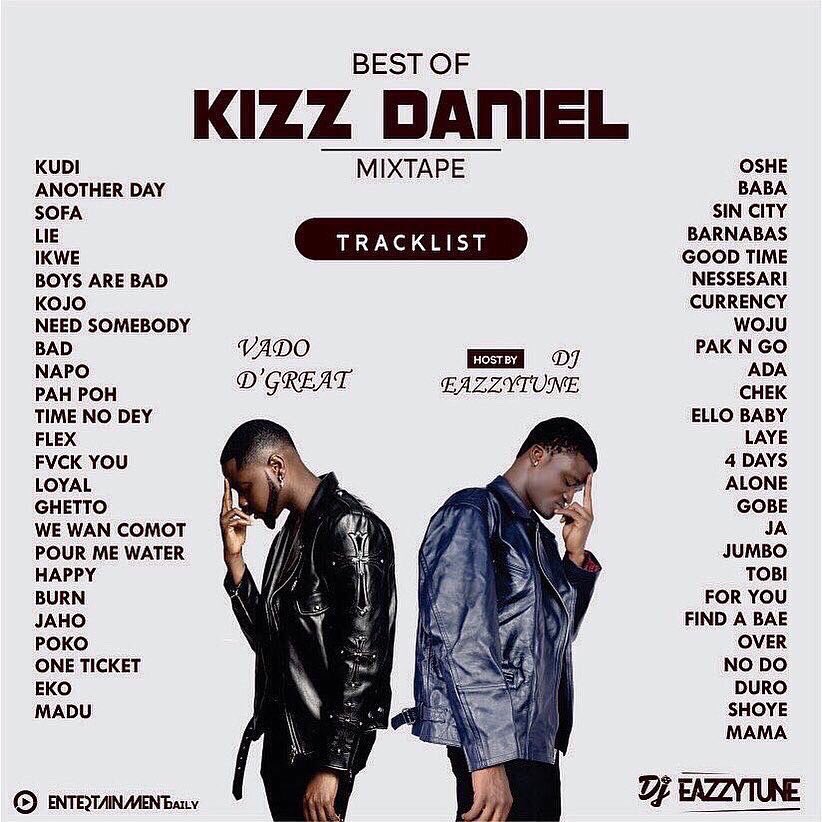 TRACKLIST
Kudi
Another Day
Sofa
Lie
Ikwe
Boys are bad
Kojo
Need somebody
Bad
Napo
Pah Poh
Time no dey
Flex
Fvck you
Loyal
Ghetto
We Wan comot
Pour Me Water
Happy
Burn
Jaho
Poko
One ticket
Eko
Madu
Oshe
Baba
Sin City
Barnabas
Good time
Nessesari
Currency
Woju
Pak N Go
Ada
Chek
Ello Baby
Laye
4 Days
Alone
Gobe
Ja
Jumbo
Tobi
For You
Find A bae
Over
No Do
Duro
Shoye
Mama
DJ EazzyTune – Best Of Kizz Daniel Mixtape Download Mixtape Below
STREAM ON AUDIOMACK BELOW