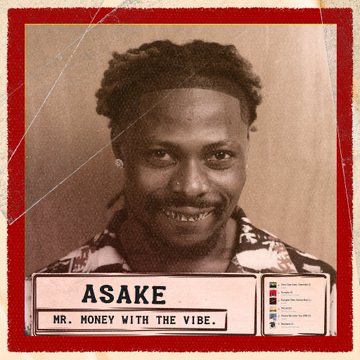 Asake – Mr. Money With The Vibe Album | Full Album Download
Nigerian Music sensation, Asake, has released his much-awaited Album Project titled "Mr. Money With The Vibe".
The YBNL signee has finally released his first Album Porject under YBNL record Label. The newly released Album consists of Twelve (12) tracks which includes his hit singles such as Sugba (Remix), Terminator and PBUY (Peace Be Unto You).
Asake Mr. Money With The Vibe Album Tracklist [CLICK ON THE SONG TO DOWNLOAD AUTOMATICALLY]
1. Dull – Asake || DOWNLOAD MP3
2. Terminator – Asake || DOWNLOAD MP3
3. Organise – Asake || DOWNLOAD MP3
4. Peace Be Unto You – Asake || DOWNLOAD MP3
5. Dupe – Asake || DOWNLOAD MP3
6. Muse – Asake || DOWNLOAD MP3
7. Joha – Asake || DOWNLOAD MP3
8. Nzaza – Asake || DOWNLOAD MP3
9. Ototo – Asake || DOWNLOAD MP3
10. Reason – Asake (feat. Russ) || DOWNLOAD MP3
11. Sunmomi – Asake || DOWNLOAD MP3
12. Sungba (Remix) – Asake (feat. Burna Boy) || DOWNLOAD MP3